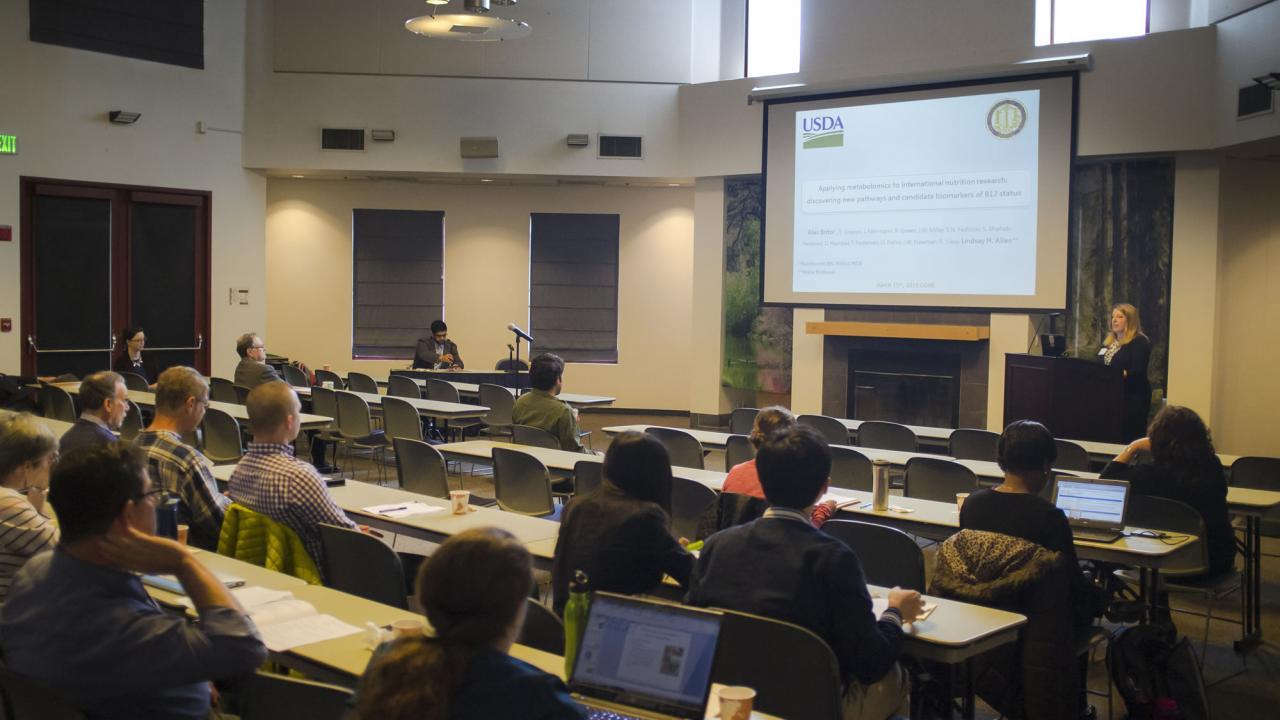 Jessica Linnell completed her Ph.D. in Spring 2015
Gana Djurica completed her PhD in Winter 2014
Yu-Ling Huang completed her M.S. in Fall 2014
Dorothy Keifer passed her Qualifying Exam
Angela De Leon won one of only ten nationwide FASEB MARC travel awards at EB this year
Congratulations to Allison Stevens, the recipient of the 2015 Kosuna Doctoral Fellowship.  This award is given each year to one or two students in the Department of Nutrition in support of research on the nutritional benefits of phytochemicals.
Congratulations to Eric Nonnecke, winner of the 2015 Oral Presentation competition, and Tara Rogers, winner of the 2015 Poster Presentation competition at the 2015 GGNB Student Symposium.
Recent GGNB publications include:

Guo Y, Hu B, Huang H, Tsung A, Gaikwad NW, Xu M, Jiang M, Ren S, Fan J, Billiar TR, Huang M, Xie W. Estrogen Sulfotransferase Is an Oxidative Stress-responsive Gene That Gender-specifically Affects Liver Ischemia/Reperfusion Injury.

J Biol Chem

. 2015 Jun 5;290(23):14754-64.
Inceoglu B, Bettaieb A, Trindade da Silva CA, Lee KS, Haj FG, Hammock BD. Endoplasmic reticulum stress in the peripheral nervous system is a significant driver of neuropathic pain.Proc Natl Acad Sci U S A. 2015 Jul 21;112(29):9082-7.