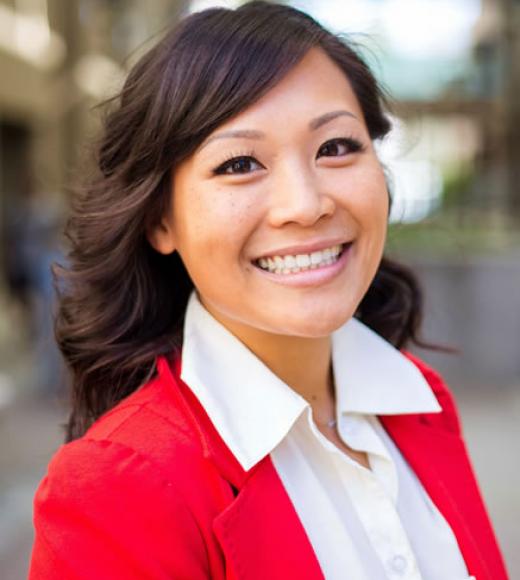 Bio
Class of 2016
Major Professor: Sheri Zidenberg-Cherr
Research Interests: I am interested in the metabolic changes that occur during childhood obesity and how early efforts to change dietary behaviors can have an effect not only on weight, but on biomarkers of health.
Bio: Nutrition combines two of my favorite topics, biology and food. As an undergraduate Molecular Biology major at UC San Diego, studying intricate biological processes was an interest of mine, but it seemed to be lacking a human connection. After taking a Nutritional Biochemistry course, I was inspired to learn more about how our body processes and responds to nutrients. Eventually, that interest led me to pursue my PhD at UC Davis.  By combining these two topics, nutrition allows me to study biology as it relates to human health and gives me an opportunity to engage with people, since everyone eats and has something to say about it. 

I hope to complete a dietetic internship program and earn an RD credential, and then become involved with research aimed towards understanding and improving childhood obesity. I also hope to be in a position where I am able to translate scientific knowledge into real life application in order to teach and encourage people to make choices that will lead to longer, healthier lives.