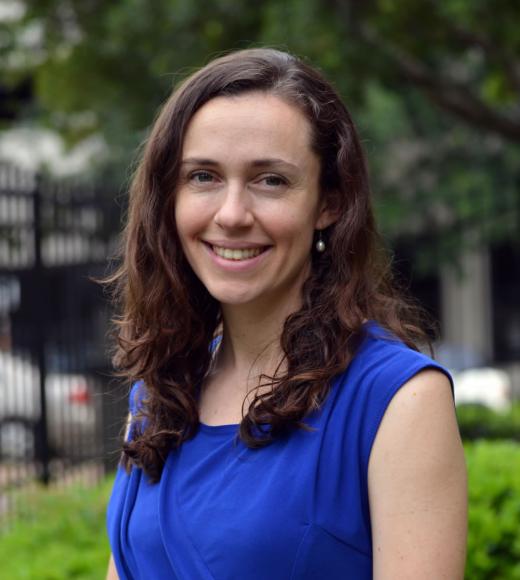 Bio
Class of 2011
Major Professor: Kenneth Brown
I was introduced to the field of international nutrition as an undergraduate student at Cornell and have been hooked ever since. Following completion of my Bachelor's degree (biology; program of study in nutrition), I worked as a health educator through the AmeriCorps program at a community health center in a Latino neighborhood in Chicago. I hope to incorporate both teaching and applied research in future work.
My research interests focus on improving nutritional status and preventing disease in low-income populations. This includes primarily the etiology and prevention of micronutrient deficiencies (eg, vitamin A, iron, and zinc), but also the rising problem of coexisting over- and under-nutrition in less-developed countries. In particular, I am drawn to the interface between nutrition research and intervention programs and feel strongly that programs and policies should be developed and evaluated using strong research methods.
Currently, I am working with Helen Keller International in Cameroon to implement a baseline study in preparation for a national food fortification program. The results will guide the choice of food vehicles and the levels of micronutrients with which to fortify, and will also establish the baseline biochemical nutrient status of women and children for later program evaluation.
Publications
Brown, KH; Engle-Stone, R; Krebs, NF; Peerson, JM. Dietary intervention strategies to enhance zinc nutrition: Promotion and support of breast feeding for infants and young children. Food Nut. Bull.; 2009; 30(1 Suppl); S142-69.
Engle-Stone, R; Yeung, A; Welch, RM; Glahn, RP. Meat and ascorbic acid can promote Fe availability from Fe-phytate but not from Fe-tannic acid complexes. J. Agric. Food Chem.; 2005; 53 (26); 10276-84.